Say Hello to Your New Home
Affordable Homes / In House Financing / Problem Solved
Priced From $10,000-$100,000
From the city to the beach to the mountains, it's all within reach from our central location in The Lakeside Professional Building. Lakeside has been my home for decades and it's great to see all that's happening here now. From the 50+ year tradition of Roy's to the new and eclectic SB's Love Shack you're all welcome to stop in and see us anytime.
Just a short intro video that explains who we are and what we do and how we plan to utilize this platform moving forward.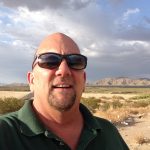 I've been an entrepreneur pretty much my entire adult life. Inspired by my Dad who ran his own insurance and collection business I came to realize that the only way to be happy and successful was to be your own boss. It's not easy, and you're usually the first one in and the last one to leave but there's nothing more rewarding.
I studied economics at Radford University and upon completion I immediately went into the family business. My family and I grew that business to around $70,000 in monthly revenue. I ended up buying the company and moving down to the Florida Keys where together with a partner we grew the business to 70 + employees and over $1,000,000 in monthly income.
I returned to Richmond when my dad was diagnosed with terminal cancer in early 2000 and have been here ever since.
Keith Ragland
Rehab Coordinator